25th Wedding Anniversary Basket
It was an honour to be recently asked, to put together a 25th Wedding Anniversary hamper, for a fellow Greater Springfield Chamber of Commerce member.
As this amazing couple have been together for more than 25 years, possessions are no longer on their radar, for them experiencing what life has to offer together keeps the romance alive. Armed with a brief rundown of each person's tastes and with a weekend to think of what experience they could share together, it seemed the most romantic and memorable experience would be a surprize picnic in the park.  Being their 25th wedding anniversary, this basket could not be just any hamper, it had to be unique, special and tailored just for the special couple.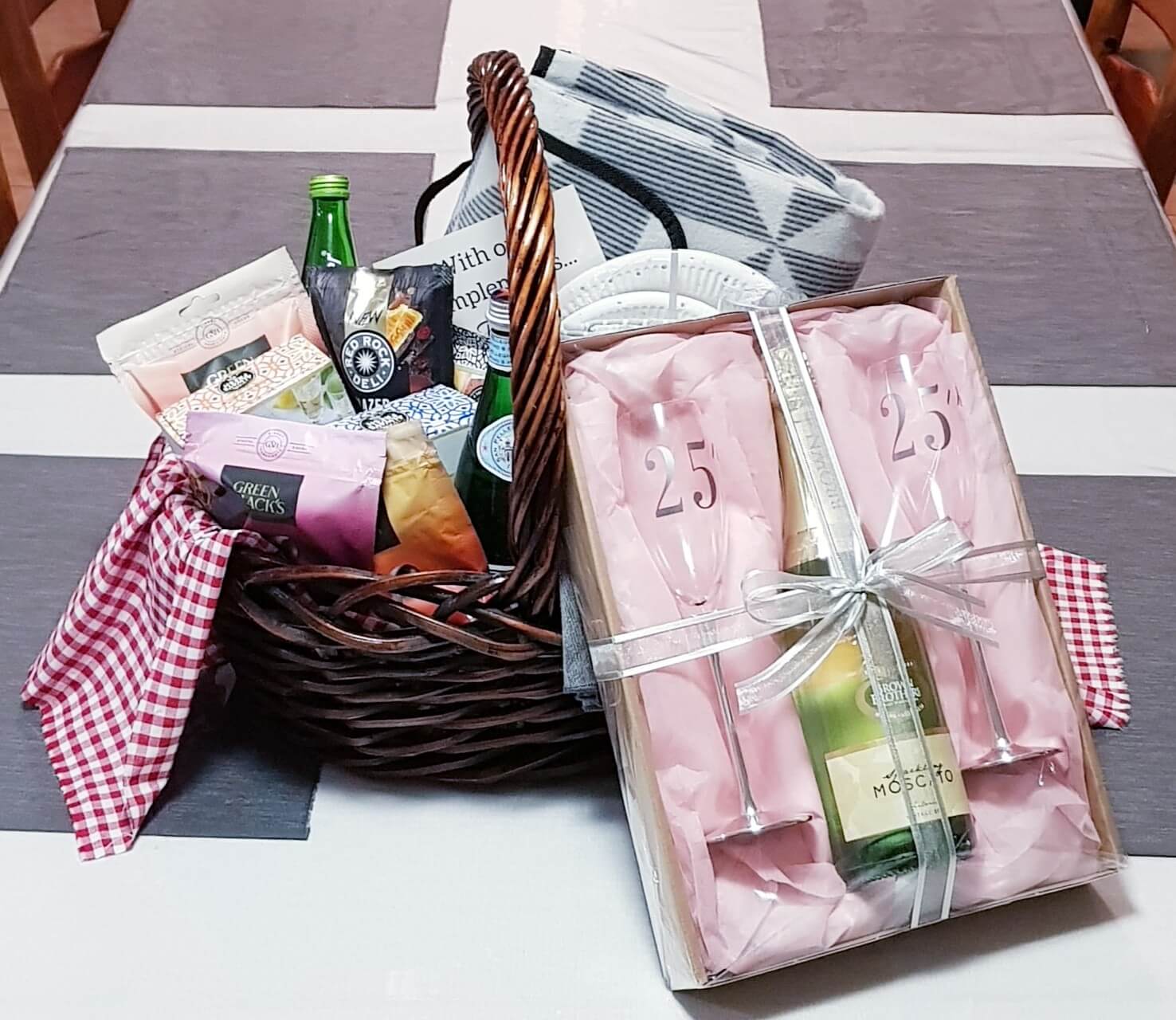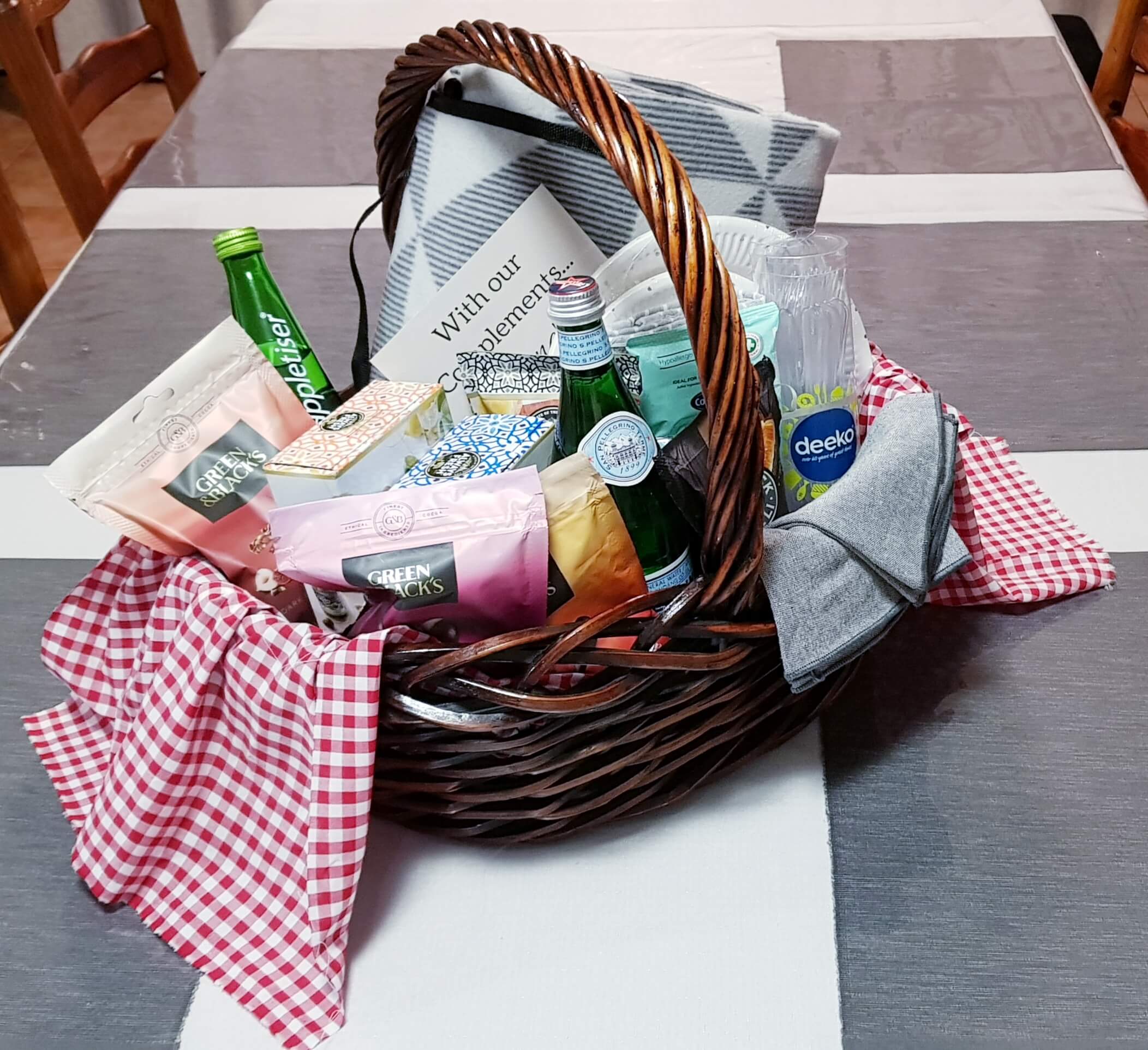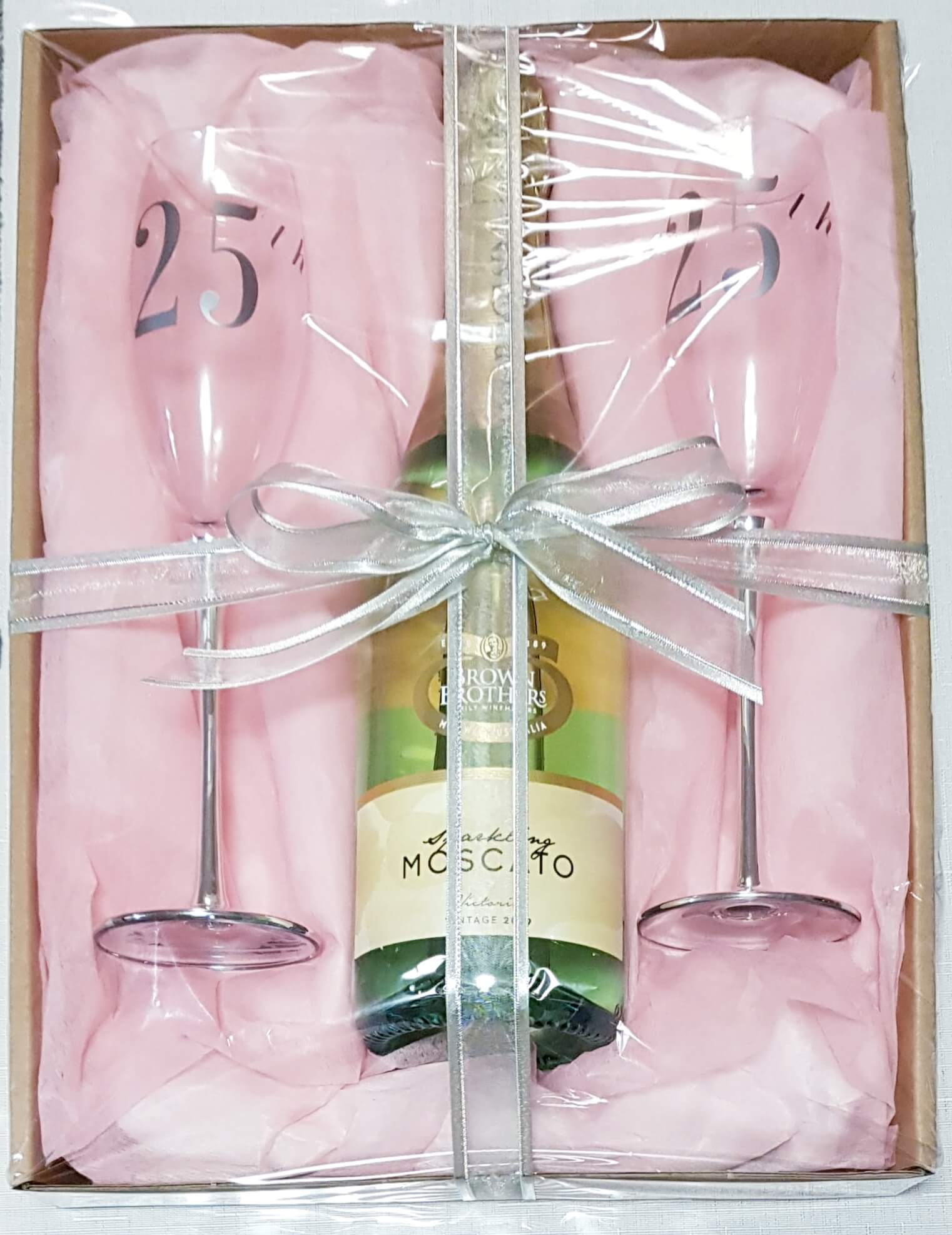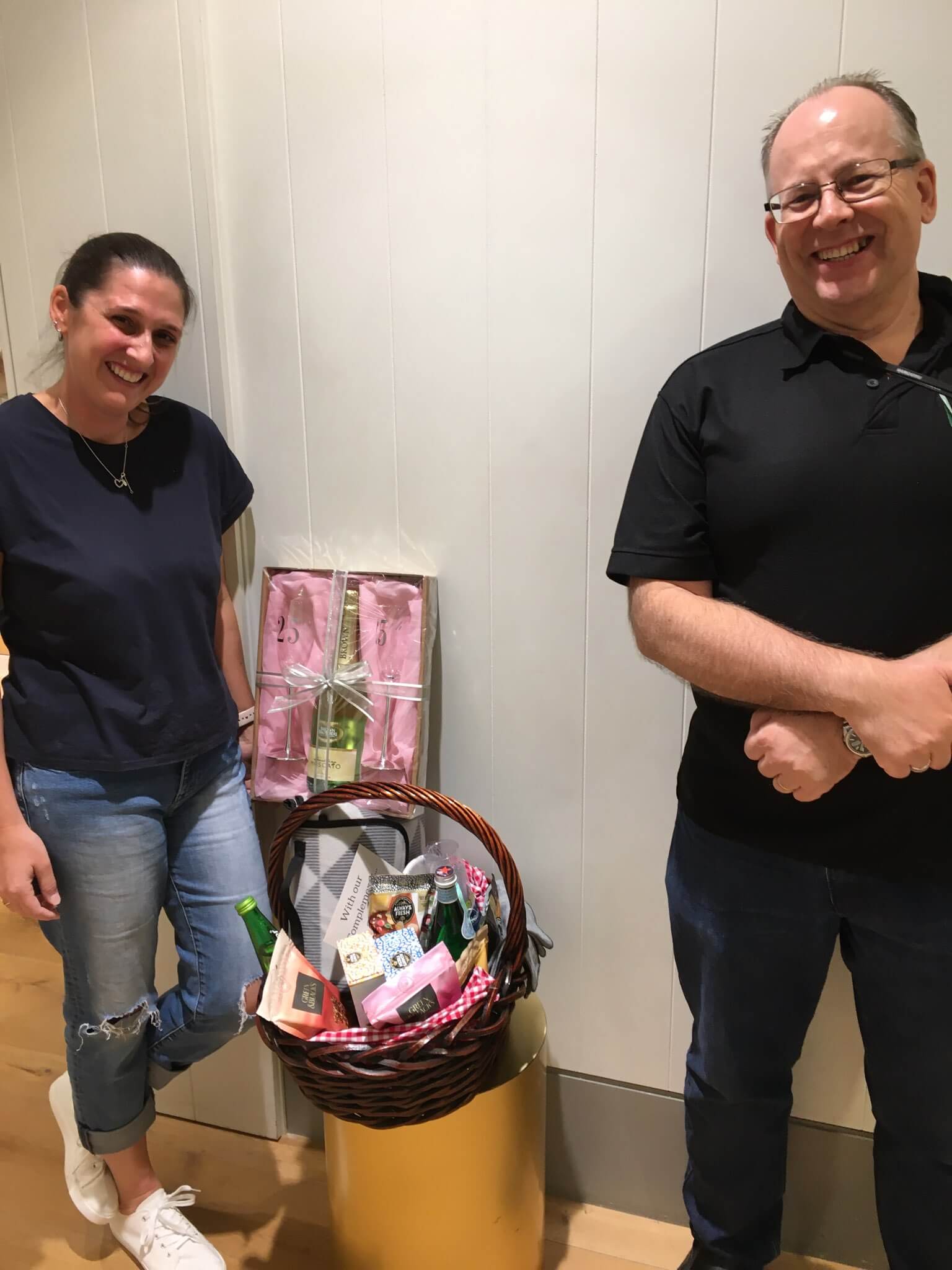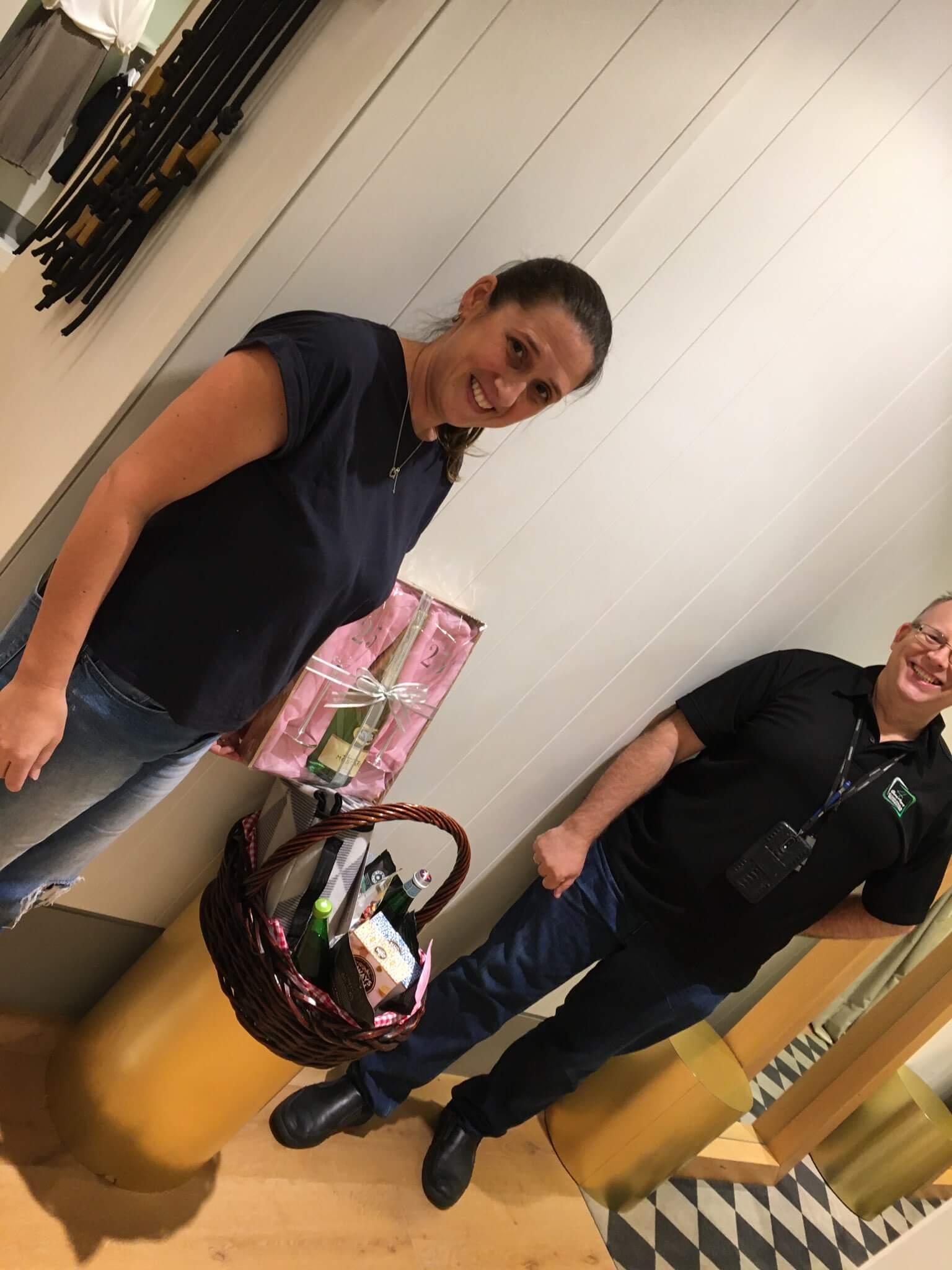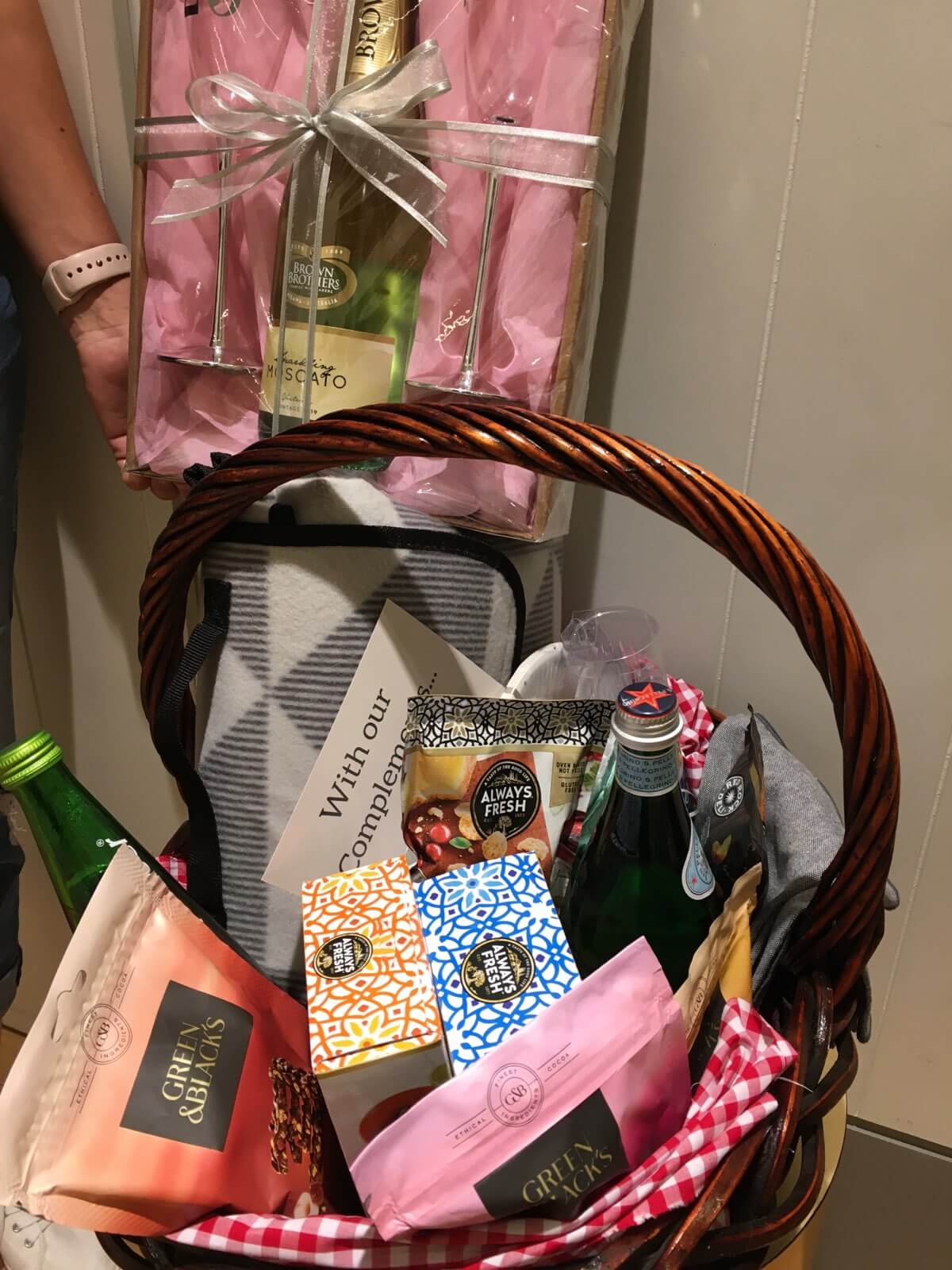 After finding out what food the couple liked to share together, this amazing picnic basket was formed. Filled with plenty of scrumptious picnic delights, from dips and crackers to their favourite cheeses and salamis, delicious chocolates and savoury nuts all complimented with apple cider and sparkling water. Every detail of what would be needed to have a romantic picnic was thought of including picnic blanket, plates, napkins, cutlery, glasses and hand wipes, wrapped within a traditional red check fabric, finished within a reusable picnic basket.
With a 25th anniversary traditionally being the gift of silver, and to add a uniqueness to the basket, we added 2 silver stemmed wine glasses, personalised in silver with 25th writing on each, accompanied by the couple's favourite wine and presented in a beautiful box finished with silver ribbon.
When putting a basket like this together, the possibilities are endless on what you can add to them. We work alongside our clients to ensure that what they are getting is what they had envisioned for the recipient and keep you updated on progress through every step.
If you are looking for a unique basket tailored to the recipient's style get in touch with us today.
Contact Us Contact Us