Shielded Sock's
We also had the pleasure of meeting Tanika from Shielded Socks, an amazing young entrepreneur who won Shark Tank in 2018 and has the most awe-inspiring story about how and why socks became her passion. Excitedly we are working together to base a new basket concept around these awesome socks in the next couple of weeks, but in the interim make sure you follow and share her Facebook and Instagram pages, with 50% of each pair of socks sold going to Kids Help Line these socks are the best investment you could make.

Our Story:
Shielded Sock's journey began in the early months of 2018 when founder Tanieka Booth – McNeill was sitting in her year 9 enterprise classroom brainstorming solutions for a problem of a lived experience or something she is passionate about.  Bullying and mental health is a major passion of hers because she has lived experiences of bullying which led her to have depression and anxiety. She felt as though she had no one to talk to and going to school was one of the hardest things she had to do. Walking through those school gates everyday meant she was dealing with the bully's face to face for the next 6 hours with no one to go to. She hopes that by wearing shielded socks, it will give people the confidence that they are not alone in these situations. No one can see how cool your socks are because they are shielded by your shoes. No one can see how cool you are because you have to shield yourself from people to protect your feelings.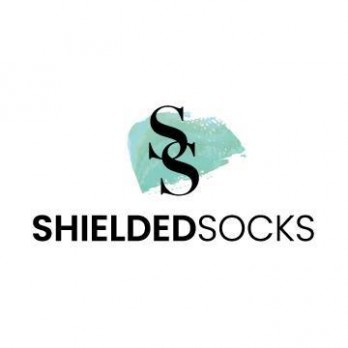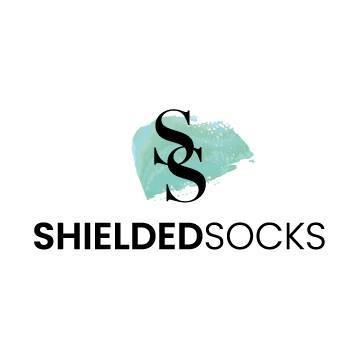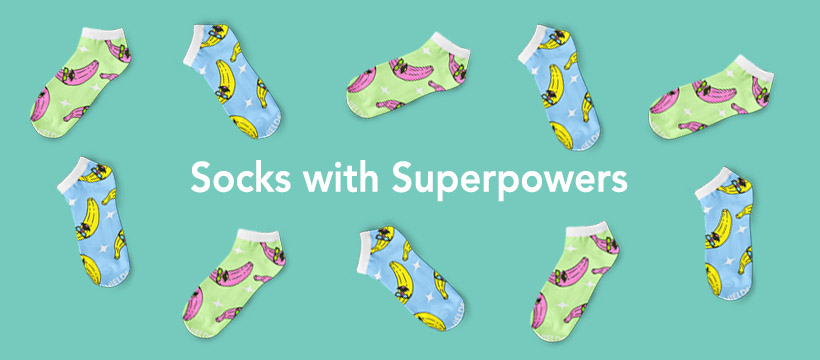 My school held a shark tank in April of 2018. Members of our school, family, friends and local entrepreneurs all started arriving and you could say that I was thinking of ways to get out of pitching, I was so scared and didn't know what to expect. I knew I had worked hard to be where I was with SS by the school shark tank, but I didn't have any hope in myself. I ended up winning the school shark tank and that was the beginning of me believing in myself and Shielded Socks! On October the 10th 2018 the Future Anything Grand Final took place! I was overwhelmed with different emotions, nervous, excited, pumped, scared are some of the emotions I was feeling but more than any of these I knew I was ready, I had worked so hard to get to where I was and I had hustled more than ever, I had a lot of support come along with me and that made the whole night a lot easier. There were 8 teams and I was going to be pitching last. I pitched, dropped my script, messed up a few words but I had pitched and at that moment that's all that mattered! I ended up winning the Grand Final and I know that, that will always be the best night of my life!
The last 18 months have an absolute blast! I launched a crowdfunding campaign on the 1st of April 2019 and within that month we successfully raised $10,232! Whilst my campaign was open, I pitched at QODE. What an amazing experience that was. I saw so many people I thought I would never see, and I met some more amazing, young Entrepreneurs and I gained loads of experience. I was also given the opportunity to pitch at Redlands start up where I came first! I have been given some amazing opportunities.
The last 12 months were really challenging, but we got there in the end! On the 21st of April we received samples for the socks and then on May the 11th I was surprised by my mentor and my teacher with 750 pairs of Shielded Socks in my school's library and this is where the next part of this journey begins!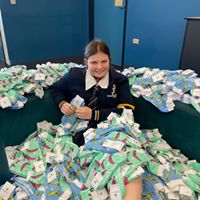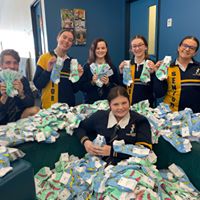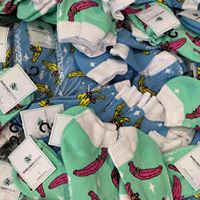 Shielded Socks -
Facebook
Shielded Socks -
Instagram