Supporting Dry July
How it started:
Dry July started in 2008, when Brett, Kenny and Phil walked into a bar. These three mates wanted to take a break from alcohol, for the month of July, coining it their 'Dry July'. The three mates wanted to raise $3000 to buy a TV for their local hospitals waiting room, so they enlisted in the support of their friends and family to help them raise the money. The campaign was a huge success, with the first Dry July raising $250,000.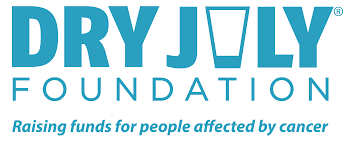 It's purpose:
Dry July is a fundraising campaign that challenges you to go alcohol-free for the month of July to support people affected by cancer. Money raised from the event helps to ease the burden and reduce the stress that comes with a cancer diagnosis, and add comfort for those affected by cancer. Funds raised from Dry July help to provide things that may not be front of mind following a diagnosis such as assistance with getting to and from an appointment, accommodation near the hospital, Wi-Fi access, and mobile phone chargers. This vital support helps to reduce patient anxiety and side effects of cancer treatment by funding for supervises such as complementary therapies, wellness programs, wig libraries, and provide comfortable and inviting spaces for patients to inhabit while undergoing treatment.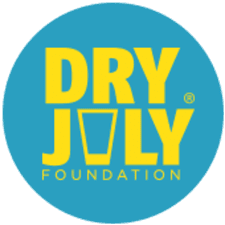 Why not send some encouragement:
This year we are excited to be collaborating with the team at Zilch Drinks, a Brisbane based company who have set out to lower our alcohol intake without sacrificing the social aspect that drinking delivers. With this in mind, we have launched a great range of Dry July Hampers that can be given as encouragement to keep those participating going, perhaps a congratulations at the end of the event or a Celebration Hamper for that special recipient that wants to have a social drink but cannot. Each hamper is cleverly crafted and feature a variety of non-alcoholic beverages, paired back with Australian sourced products.
We are excited to be donating $5 from each of our non-alcoholic hampers to the Cancer Council for the month of July